"Torn"… could have been so much more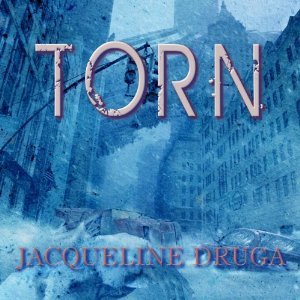 Other reviewers have done an excellent job of telling us about the story itself so I won't try to reinvent the wheel. You are better served by reading a plot review here
So I will limit my review to other aspects of the story like narration. The narration does remind me a bit of a Seinfeld episode. It is pleasant but does make it a little difficult to experience any sort of tension. The complete opposite to a narrator like Kevin T Collins (who is great at adding tension to a scene by his voice). The narration speed on this title can easily be increased to 1.25x with no problems. I listened to it at 1.5x mostly and the only draw back was that at some places the voices seemed a little too high pitched (narrators pitch was already high to start with). The increase speed does of course shorten the total listening time of the story, if you are like me and consider the length of the story in your purchasing decision; please keep the speed factor in mind. Personally, I wasn't worried it was shortened by increasing the speed, because I didn't really enjoy this one.
This audible story had the misfortune of following my listening of "The Undead Situation" my review can be found here:
So it had a tall order to compete. Sadly it didn't reach such heights but it still wasn't all bad. It started slowly and I considered returning it during the first hour. But I am glad I didn't, it got better. It isn't a story I would recommend to someone who might be interested in 'end of the world' type thing, nor is it good enough to recommend to anyone sorely on a 'listen to this and you will want to buy more audible books'. But it did kill many an hour of a boring commute of break time.
I did find myself wishing that there was a bit more character development between the relationship of the main characters, as a result on a couple of occasions I thought 'what just happened here?', 'how did he/she?', 'why did he/she?'. The story itself could lead to further reincarnations maybe a mini-series. I do like the ideas and the possibilities this story has. The author does have other titles which seem as interesting. I just wished this one was better executed, and I am going to give her other work a go. I really do hope her other titles do a better job at bringing life those interesting plots!
In summary this could have been a great listen and read. But sadly it just seemed to be poorly executed. It is another 'wait for it to be on specia'l so you don't feel ripped off type of thing!