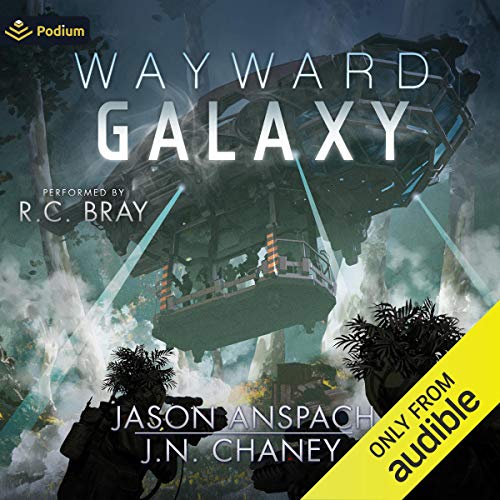 R.C. Bray at his finest alpha male narration duties again. I don't know, it never seems to get old. Let me tell you how it normally goes when you get a title narrated by Mr Bray. The story either matches his style perfectly and somehow magic is made! Or his style makes a bad story somehow better. Which one is this going to be?
I thought about keeping you in tension and drawing the answer out… but then decided stuff it! This one is just great, it is one of those one's in which his style has found the perfect story!
This is one of those titles in which there is a perfect mix of tension. Enough to keep me guessing and not enough to make it so stressful I don't want to know. I kept on wanting to know is this time travel? Aliens? Cyborg thing? An enemy within? Or all of the above and then some more!
The military component gives me shades of 'Master Gunnery Sergeant Flick' from Michael Stephen's 'Arisen' series, which R.C. Bray also narrated. There is also a strong element of Craig Alanson's 'Expeditionary Force'. Honestly, it feels as though the author has collected all the best parts of books narrated by RC Bray and put them together. Creating the perfect storm for this poor broke listener wanting to escape reality for some small portion of the day. It is so good I had to work really hard at not listening to it while working. I could if I wanted to, but the work would have distracted me from the story!
Those of us who look closely at the $ per hour rating, will be pleased. Because this title is nearly 13 hours long. I hate wasting a credit on anything which I can listen to in just a couple of commutes.
I'll won't give away any plot. I will just conclude with PLEASE FOR THE LOVE OF ALL THINGS GOOD LET THERE BE MORE!