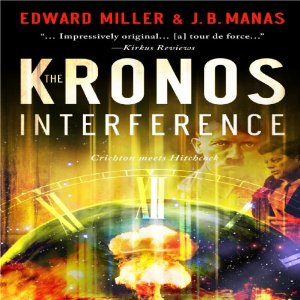 If you are slightly bent towards a bit of a 'conspiracy theory' then this could be a winner for you!
I liked how the story did not get bogged down in 'time travel paradox' stuff like some of the other books of this type. For example how this book dealt with the issue of what would happened if we did go back and remove the world of evil like Adolf Hitler, it was entertaining as well as thought provoking. I also liked how the book involved more than just time travel. It had all the 'big time hits'… science, God, Aliens, Multi Dimensions, time travel, angels (good and bad), secret societies, Nazi's. The only thing it lacked was zombie's!
The narrator did an excellent job with a difficult situation. He had to perform multiple characters, of vary ages, ascents, and sexes. There are times when I wish these types of books had multiple narrators. But none the less it was good! A couple of times I could hear the narrator shuffle paper work and a couple of times it was clear the narration had been edited. But nothing too serious! Also the speed of the narration was acceptable. I generally listen to my books at 1.5x speed but this one was best suited to 1.25x
I have now listened to quite a few books that dabble in the realm of time travel and this one has to be one of my favourites so far, probably because it doesn't get bogged down in the details of 'is it possible?' it just is an entertaining story with plenty of ideas to keep you wanting more! For me I found this one well worth the credit.