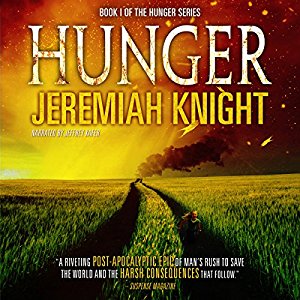 I had been having a very bad week. The usual work sucks, no prospect of change sort of deal. The only thing I had been enjoying during the week was the travel time to and from work listening to audio books. But this week things did not start off well. The first one I listened to (not this one) I spat the dummy out! Chucked a wobbly! Had a cow! Went nuts! 'Got mad' at for you non Australians. 'G'day mate' to my fellow aussies. I was so mad with purchase of another title this week that I did something I have only done once before. I returned it without listening to more that 30 minutes of it. The result I was without a story to listen to. My only glimmer of hope for fun/excitment/relaxation was gone. I took the plunge and I brought this title without any reading any reviews or hype. I just wanted something to listen to quickly.
Immediately my drive to work changed. This story took me by complete surprise. I liked it so much that I sped the narration up to 1.5x speed and listened to the complete thing in one day. I listened  in the car, at work, in the toilet, while making dinner (after I watched my hands if you are wondering) and then within 10 minutes of completing it I had purchased the second in the series! I had never listened to either the narrator or heard of the author before. I suspect this will change.
It would be unfair of me to review the narration too much because like I said I increased the speed so much. It wasn't a problem at that speed, so once again I suspect the narrator's voice is a little slow. However, at that speed the voice reminded me very much of Martin Sheen. I liked it… a lot.
After I listened to the story I read the blurb and I can report it is spot on, it isn't misleading in any way. So if you want to know about the story read the blurb, it doesn't lie. But…. the blurb doesn't do the story justice.
I'm not sure if I am just over reacting to how my week started. However, I can say without any shadow of doubt 'I loved this one', and the fact that I purchased the second one in the series within minutes of completely this one testifies to the fact of how good I thought it was.