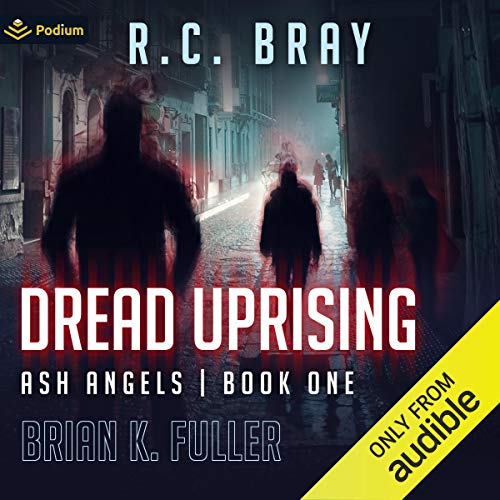 I found this one hard to put down. In fact I was tempted several times to speed the narration up just so I could hurry up and find out what would happen next.
The author and narration make a excellent combination. I'll do my best to explain why I think this, by starting with the story itself.
The author certainly has a grasp on the the traditional theology of angels and demons. He raises questions such as 'can angels still fall? Can angels be saved? How do angels compare to humankind? The order or structure of angels? These questions have been discussed by many scholars before and will probably continue to happen. However, the story itself makes this 'interesting' aspect of religion more believable… no not sure believable is the correct term. Definitely, more enjoyable anyway!
I loved the themes of sin, forgiveness, revenge, grace. But please don't go thinking this a religious book. It certainly does have religious tones. I mean it has to given the subject matter. The very human themes creates tension within the characters that are very relatable to all. This along with the twist and turns in the plot made for a very enjoyable listen.
Now the narration. RC Bray once again knocks it out of the park. The guy is a freak.. end of story… nothing more needs to be said it is that good!
At over 17 hours worth of listening, this one has to be excellent value for money. The title does say it is part of a series. If it is I would pre order the next. But unlike so many first books in a series. This one does not leave you hanging for an ending. It just leaves you hanging waiting for more!