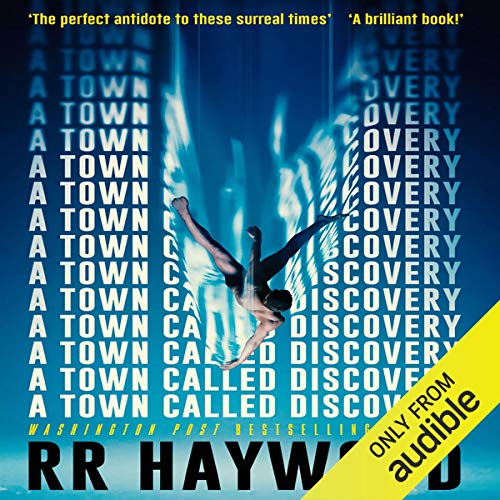 I have been a bit of a fan of R.R Haywood for sometime. However, I started to wane as the 'Undead' series began to drag on a bit too much for my liking. For me the shine of Mr Haywood had been a little tarnished. But! Holy cow batman. He is back to being the legend I thought he was! With this new one 'A Town Called Discovery'. Right from the very start I knew I would not be pushing it aside. I liked it so much, that I gave up riding my motorcycle to work, just so I could drive my car and listen to this one! That is the highest praise I could possibly think of!
The narration is by Carl Prekoop who narrated the 'Extracted' series by Haywood. Another one of my favourites. Somehow Carl's narration always seem to be a perfect match for the characters created by Haywood. Many titles have to be sped up. However, not with this one. The speed is excellent in the narration.
I choose this title without reading any reviews, and had to work hard at not reading any while I was listening to it. Just in case a spoiler made it in the review. This is the sort of story that the listener is best to experience without any sort of hint in regards to story line or even subject matter. The mystery creates a lot of the enjoyment. I will tell you that the 'not knowing' feeling helps in understanding the feelings of the characters in the story. I seriously did not see the subject/plot coming in this one, it kept me on the edge of my seat until the very end. This desire to know only increased my fondness for the title! I am so glad I discovered this one!

Please let there be another one Mr Haywood!
Audible LINK